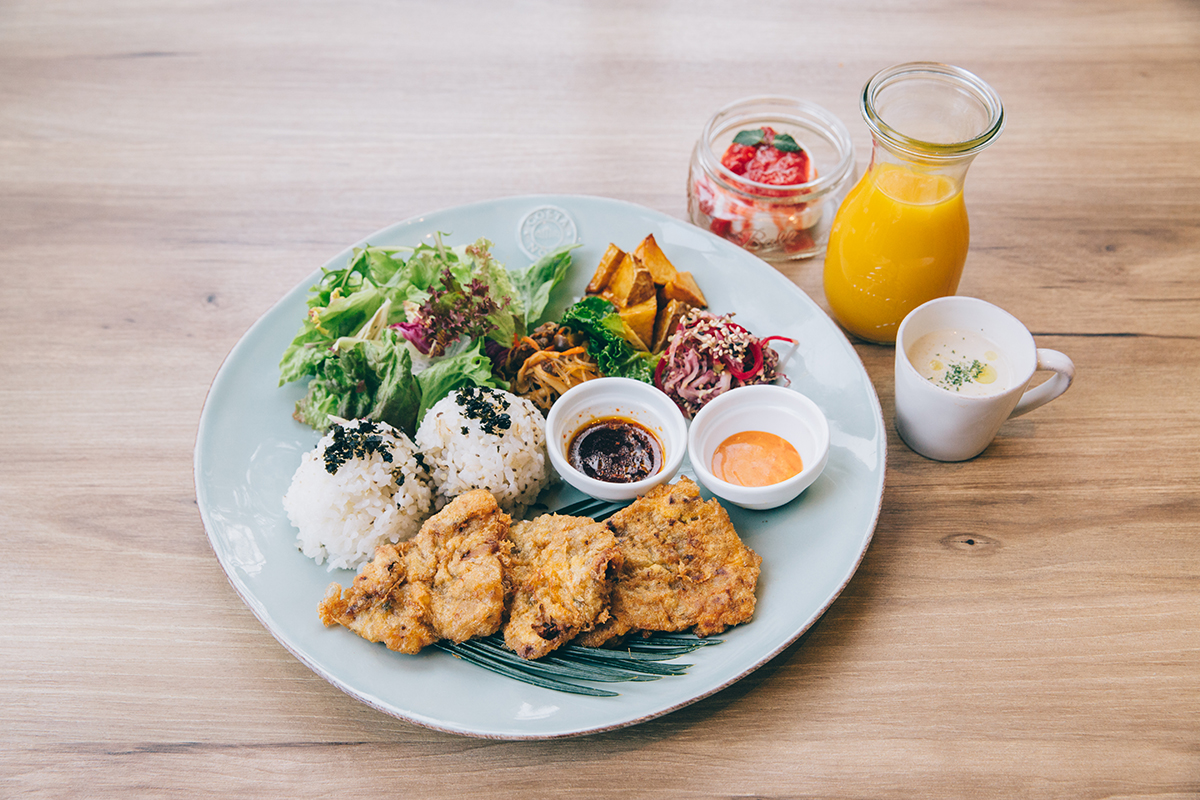 3月の月替りランチ
~ミート・ジャンのハワイアン韓国デリプレート~
ミート・ジャンは牛肉を卵の衣をつけて油で焼いたハワイの韓国料理です 
醤油ベースのソースとスパイシーなコチュジャンソースでお楽しみください!
+ミニスープ +ミニデザート +ドリンク
¥1800(税抜き)
11:00 ~ 14:00
~~~
March Lunch Special
Meat Jun Lunch Plate
Meat Jun is a Korean dish made of thinly sliced beef dipped in egg batter and fried. It is a popular local style Korean dish that originated in Hawaii and is a go-to lunch choice among locals. We serve our Meat Jun just like it is served up in Hawaii: with 2 scoops of rice, 4 sides, shoyu based sauce and spicy gochujang sauce! Enjoy!
+mini soup +mini dessert +drink
¥1800 (without tax)
11:00am – 2:00pm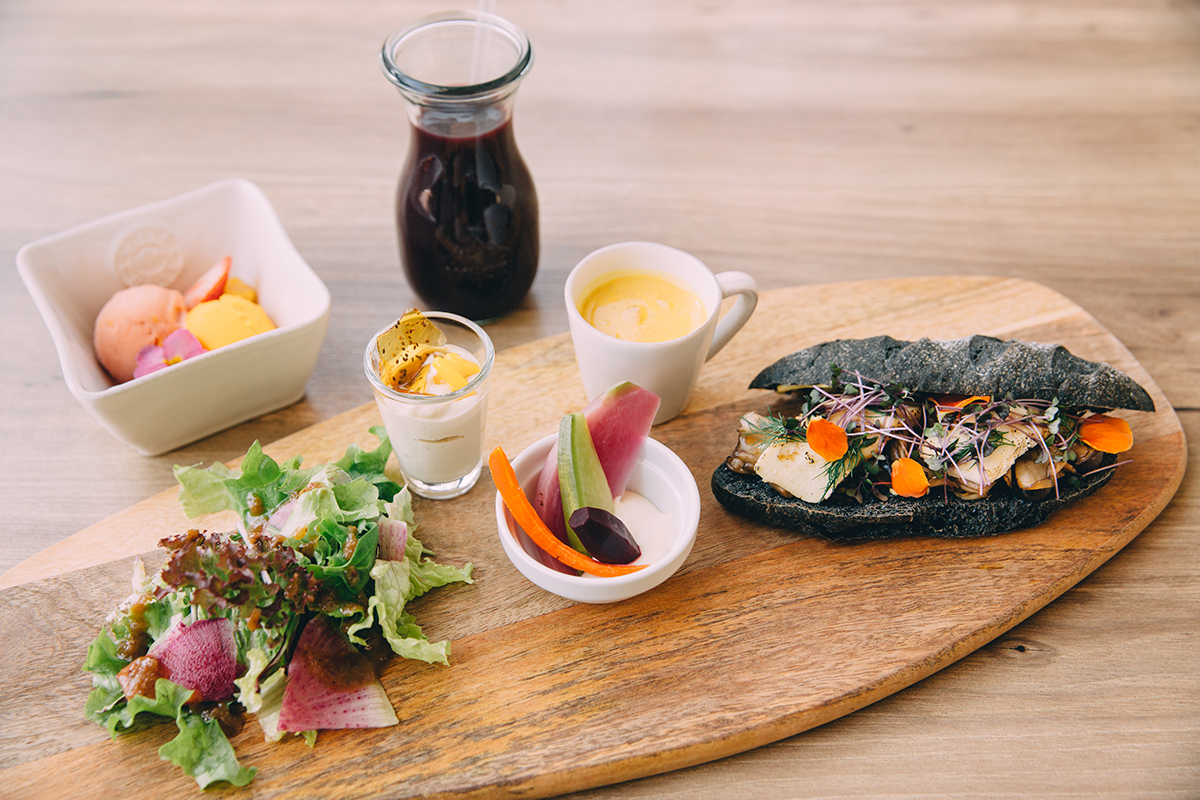 3月の月替りサンド
~ヴィーガンチーズとキノコの麻炭バケットサンド~
カシューナッツミルクから作ったヴィーガンチーズを宮古島から取り寄せている麻炭を
練り込んだバケットでサンドしました
体に優しい 動物性ゼロのヴィーガンランチです!
+ミニスープ +ミニデザート +ドリンク
¥1600(税抜き)
11:00 ~ 14:00
~~~
March Sandwich Special
Mushroom & Vegan Cheese Banh Mi on Hemp Charcoal Baguettte
Our 100% Vegan lunch includes our roasted mushroom banh mi with cashew cheese on a homemade hemp charcoal baguette featuring top quality hemp seed charcoal from Miyako Island in Okinawa. Treat your body to an incredibly healthy and delicious vegan lunch.
+mini soup +mini dessert +drink
¥1600 (without tax)
11:00am – 2:00pm